Learning the hard way
Limited access to technology at home puts an unnecessary strain on Clarke Central High School students and leaves some at a disadvantage.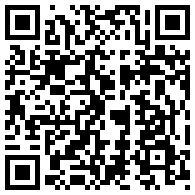 I'll email you the notes. Print them out and we'll go over them tomorrow.
This has become one of many common commands that Clarke Central High School students are given at the end of a class. For some, it's a convenient way to get out of copying the notes down themselves. For others in the class, however, it's their downfall — without a way to follow those instructions, they're stuck.
Students cannot be expected to have perpetual access to the Internet or a printer. CCHS is a public school that represents a wide range of socioeconomic statuses. Not all students can go home to type and print an assignment, nor are they necessarily able to find transportation to a library to do their homework without prior notice.
It is not acceptable when a teacher ends a class by saying, "Check your email for your homework tonight," or by asking the students to check the answers to their work on the classroom networking website Edmodo.
Our school has become an environment where printers and Internet access are expected to be standard school supplies like pens and notebooks. However, unlike these school essentials, access to technology — even for school purposes — is difficult for some to attain and can't be lent out or found on sale next to economy-sized packages of toilet paper.
If a student doesn't have a computer to use at home, he or she has to find a way to get to the public library or be able to reach the CCHS media center as soon as it opens, the limited hours of which often do not even allow enough time to do the assignment.
Even when a student can find the transportation to use a computer, it is too common of a practice for teachers to assign work via electronic means. Whether the source is email, a blog or Edmodo, it should be the teacher's responsibility to fully inform his or her students of the assignment in class, rather than depending on a computer to relay the information.
Similarly, it is unreasonable for students to be expected to print out notes or worksheets prior to class time. While teachers do have a severely restricted printing limit for the school year, their students should not be penalized as a result. CCHS students are given only 10 prints per week, which sometimes is not enough to sustain a student for the whole week, especially those without means to print at home.
Although some teachers may argue that a lack of access has no effect on a student's performance in a class, it actually puts the student at a disadvantage from the start.
If a fact needs to be checked for an essay, a simple Google search is out of the question if there isn't a computer available. Then, once that fact is checked, the teacher might require the essay to be typed, further directing the student out of his or her way. The student either has to find even more time to spend away from home before the due date or turn the paper in late and let the grade suffer for it.
The use of technology has made many students' lives more convenient, but there are still some who are unable to meet the demands of a technology-heavy education. They are left behind and forced to face the consequences, not due to a personal flaw or lack of work ethic, but due to circumstance.
Read about some of the upgrades at CCHS here.